Welcome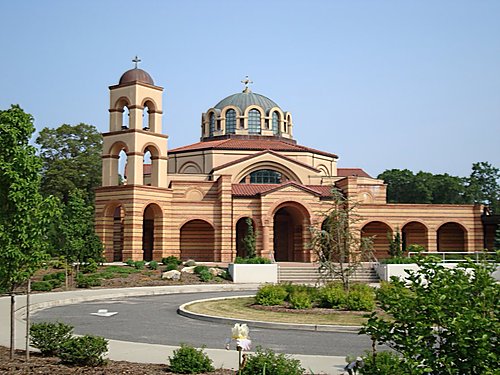 "The Assumption of the Theotokos, after which our church is named, reflects the pinnacle of our Faith. Orthodox Christians who gather in a church dedicated to the Assumption are therefore special bearers of that same Faith. Always remember the meaning of the Assumption and like the Theotokos, always strive to do God's will".
Introducing our own Fr. Lou (Elias) Nicholas
CLICK HERE TO VIEW OUR 2020FESTIVAL WINNERS!
Philoptochos Loukoumades Sale!!!
Fall Message From the Parish Council President, Marisa Raptis
Reopening Safety Plan For For Ministries
Little Angels Registration Form
Men's and Boys Basketball Nights
Stony Brook University AHEPA Scholarship Fund

Sundays: Orthros (Martins): 9:00 AM | Divine Liturgy: 10:00 AM
Weekdays: Orthros (Matins): 8:00 AM | Divine Liturgy: 9:00 AM
Summer Hours: Orthros: 8:00 AM | Divine Liturgy: 9:15 AM | Starting June 26th
For information please contact the Church office at (631) 473-0894 between the hours of 9:00 AM - 5:00 PM, Monday through Friday.