Donate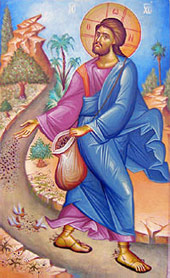 Dear Parishioners:
The Greek Orthodox Church of the Assumption would like to first take this opportunity to thank you for your support of our beloved Parish. During the current circumstances of the Covid-19 Pandemic, our beloved parishioners are temporarily unable to physically attend Church Services. Nonetheless, our parish is committed to continue providing Liturgical Services via social media until such time that our doors will once again be allowed to open.

As part of our Orthodx Christian tradition, we light candles for the health of our loved ones who are with us and for the repose of our beloved ones who have fallen asleep and are now in Heaven. Therefore, please consider giving what you may have given if you were able to attend the Church Services.
To directly donate using a Credit Card or your Paypal account, click on the appropriate image below.
If you prefer to post your donation by regular mail, please make your check payable to "Greek Orthodox Church of the Assumption" and send it to the following address:
430 Sheep Pasture Road, Port Jefferson, NY. 11777